Explore some of the works in the Museo Reina Sofía Collection
The Museo Reina Sofía presents 10 works from its Collection in gigapixel (ultra HD) images, technology which enables every detail in these pieces to be analysed comprehensively through a high-definition zoom. Discover what lies behind each painting: the supports, composition changes, successive restorations and even sketches prior to the final execution.
A robotic system of high-precision cartesian axes enables scans using different sensors and cameras to provide a series of assembled images.
View the complete technical study of each work to compare images obtained under different types of light and the different approaches.
Macro photography
Images with visible raking light, ultraviolet light, infrared light and observations on the back of the works
Descriptions of the works and the context behind them
Share your discoveries on social media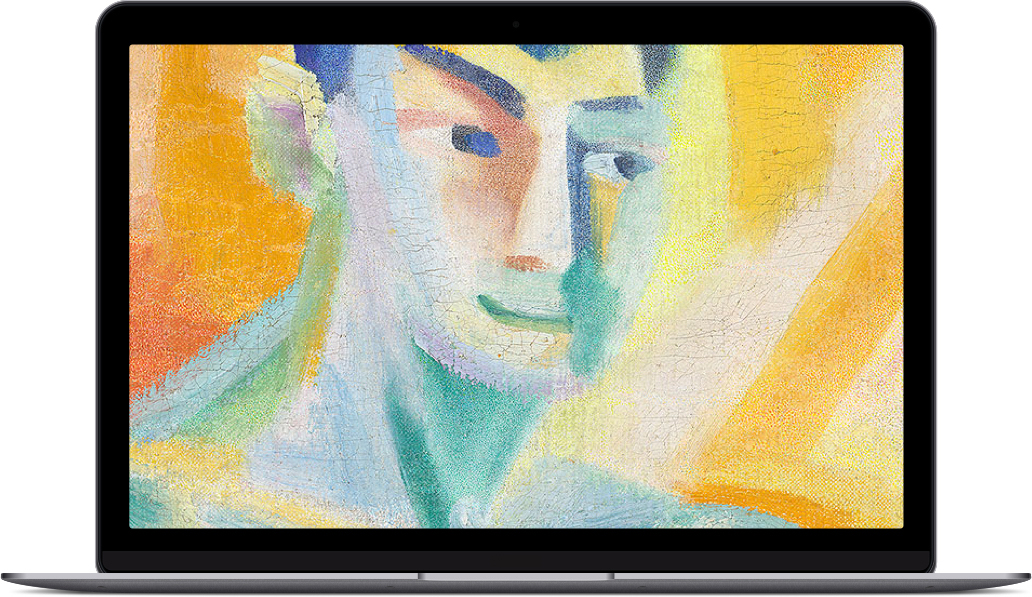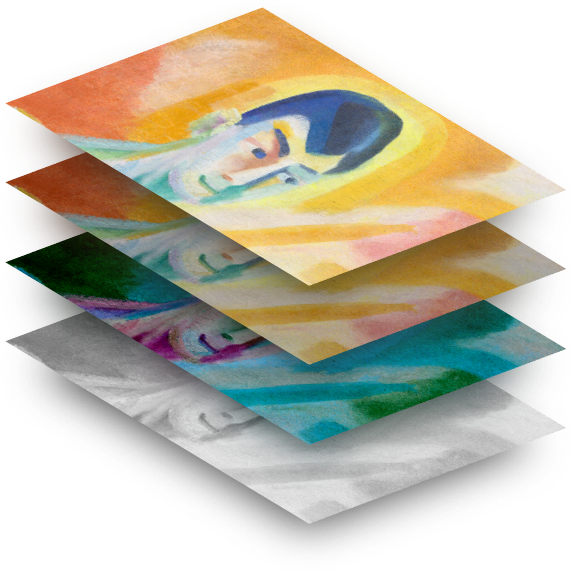 What can we see in the work?
Gigapixel studies enable details which cannot be picked up by the naked eye to be captured with a high level of precision.
Visible light
Macro photography with visible light offers a detailed look into the artist's technique and accurately documents the conservation state of the pictorial layer.
Visible oblique angle light
Also called raking light, this shows the weave of the canvas, the brushstrokes and impastos in greater definition, and also reveals any warping, craquelure and other alterations.
Digital infrared photography
The study with infrared radiation penetrates the surface of the painting to analyse between the layers, revealing underlying drawings, composition modifications and hidden details such as signatures or inscriptions.
Ultraviolet light
This technique identifies elements which are external to the original work, such as retouchings and additions.
X-ray
X-ray analysis provides information on the three-dimensional structure of the paintings and gives greater insight into the work's strata.
The back of the artwork
This analysis offers information on dates, series numbers, materials, the age of the canvas, the origin and places it has been, and can also determine restorations.
A robot to provide greater depth
A bespoke automated system to capture high-resolution digital images for the Museo Reina Sofía.
The system involves two cartesian axes, made up of a rail base running in parallel, at a distance of one metre, with the direction of the painting. An "X" axis moves horizontally along the rail, which also has a vertical "Y" axis to move the arm with a head where the sensors and cameras are fitted, and can hold a maximum weight of 25 kilos. The said arm also explores the depth, a "Z" axis, and movements are made through a linear induction motor.